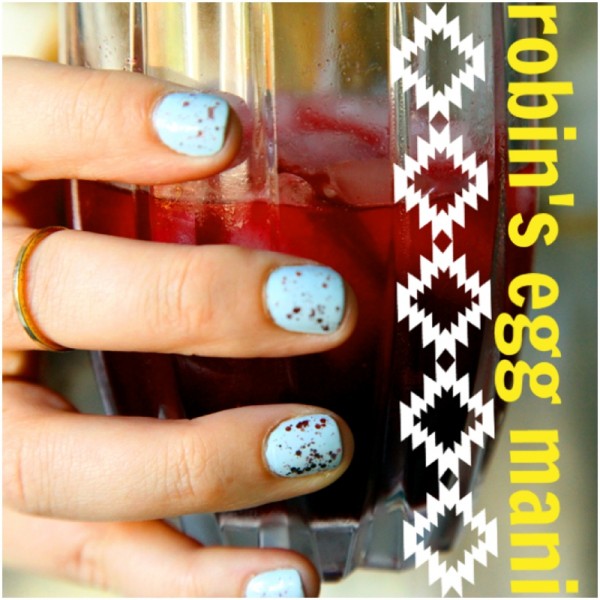 Some people said these nails look splatter painted but to us they look just like beautiful, little robin's eggs! Here's how to get the look!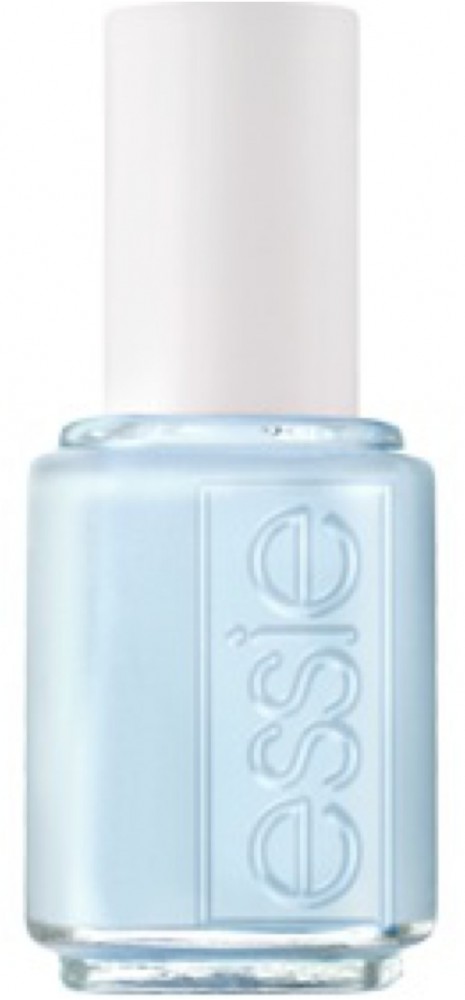 First, do two coats of a light blue polish. We like Essie's "Borrowed Blue"!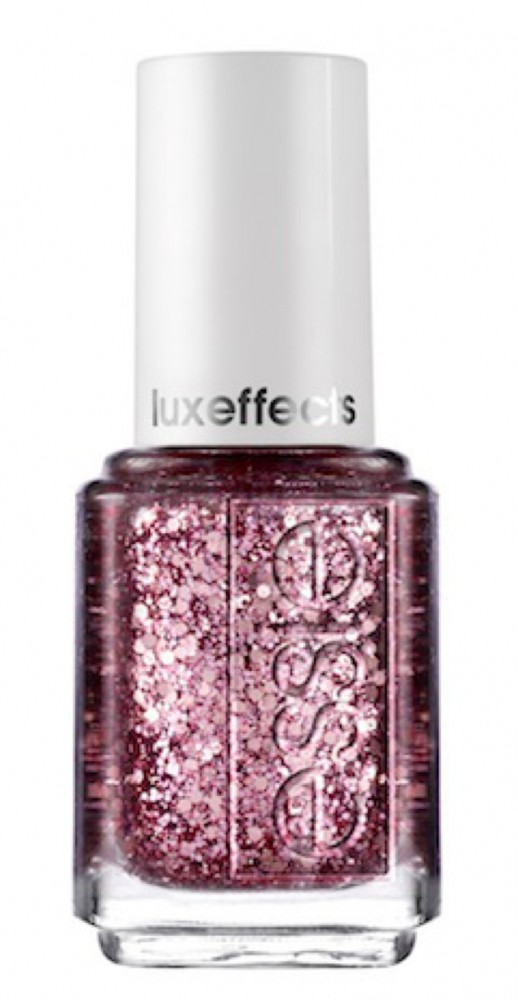 Next, apply a very thin layer of glitter polish. We love Essie's "A Cut Above" but any gold or other metallic glitter polish will work just fine! The point is that it's not uniform, so don't get too hung up on perfection! Lastly, apply a clear top coat and let your gorgeous new nails dry!

Voila!