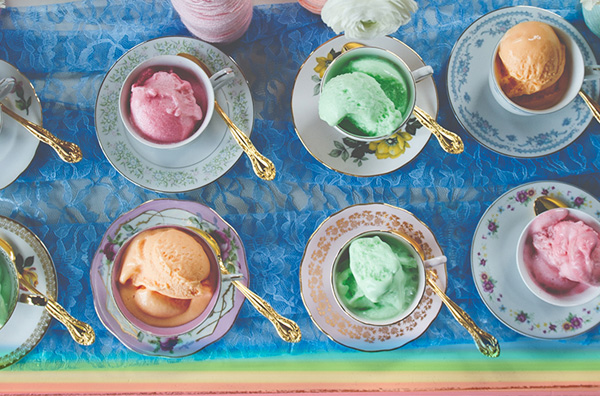 Lace is such a romantic textile to have in your wedding and I'm in love with the idea of seeing it stand out proudly in color. Whether it's in a bold or pastel tone, colored lace is a dramatic fabric that puts a spin on the classic white, neutral and black that's typically seen. It's just so much fun and I'm daydreaming about all the possibilities!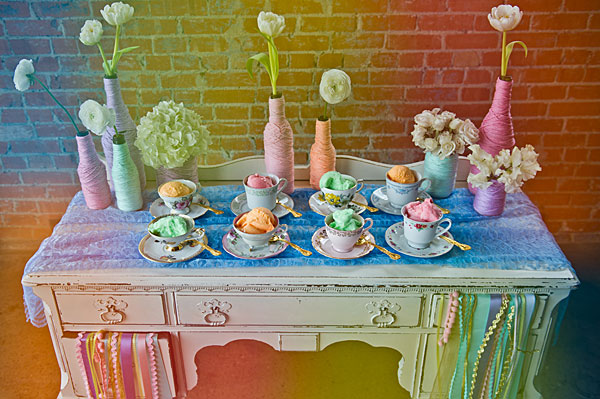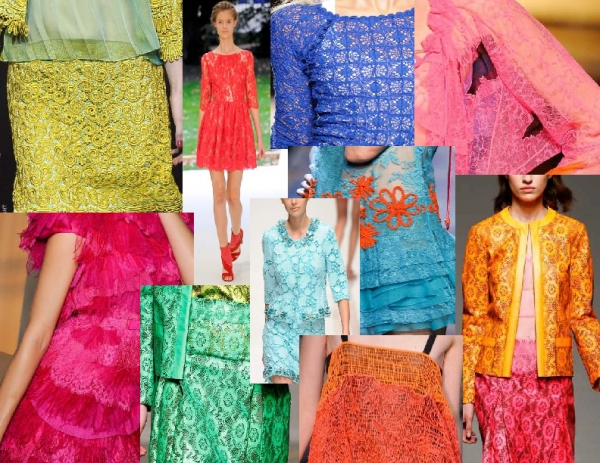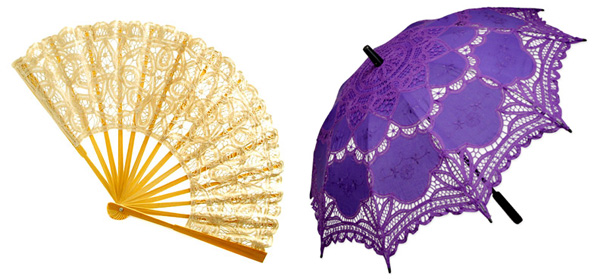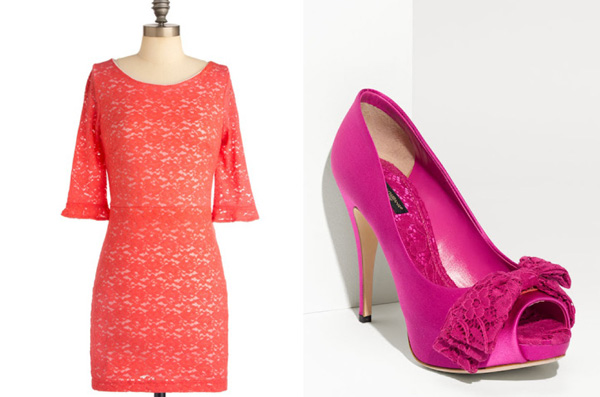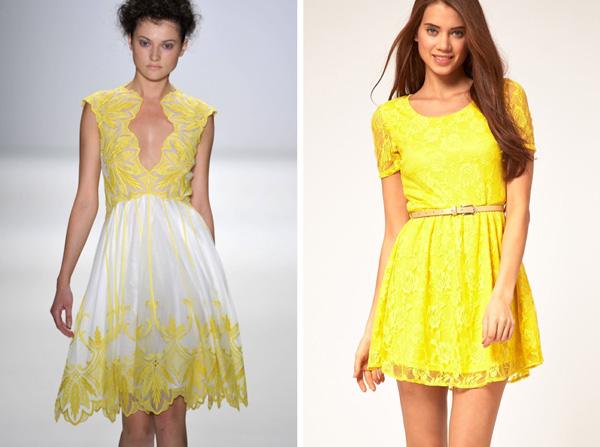 - Shawna of Event Styling by Shawna Marie
Event Styling by Shawna Marie is a boutique design company, dedicated to creating special event experiences that reflect the goals of the client. Shawna's professional background in the wedding industry began in 2009, working for the internationally recognized luxury wedding blog, StyleMePretty.com.  She has gained years of valuable insight on current wedding trends throughout the U.S. and is incredibly honored to provide excellent personal service during the most exciting moments of a person's life.  Shawna has earned a degree in Interior Design and Hospitality Management and has developed a portfolio of transforming spaces in both hotel and residential interiors.
First two photos by Nine Photography, others found here, Modcloth, here, and here