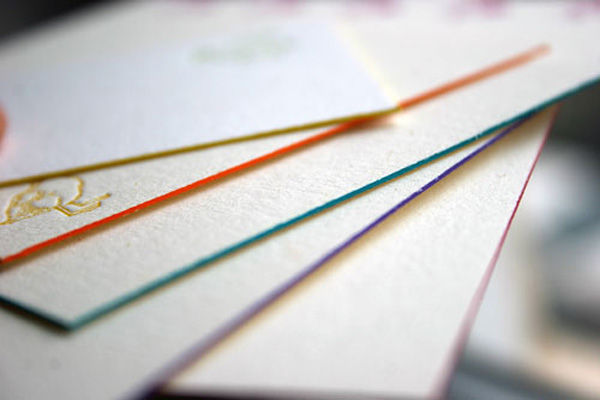 Edge painting is a beautiful way to add a subtle splash of color to your invitation. The process involves hand painting color on just the edge of the printed piece. Thicker papers and bolder colors give the most dramatic results.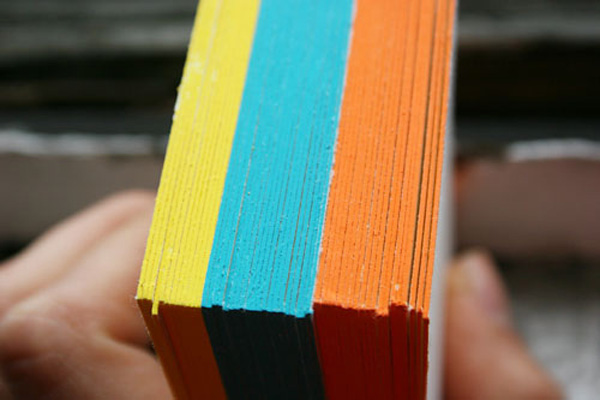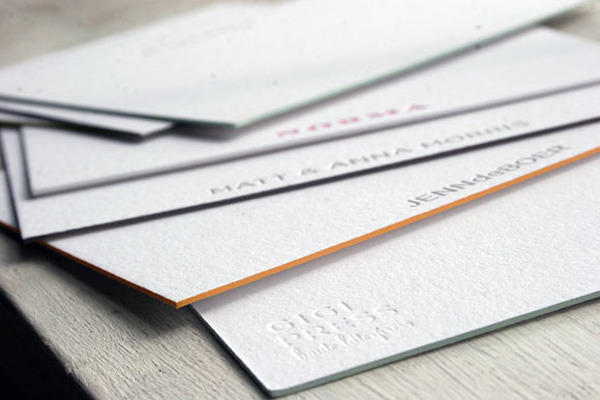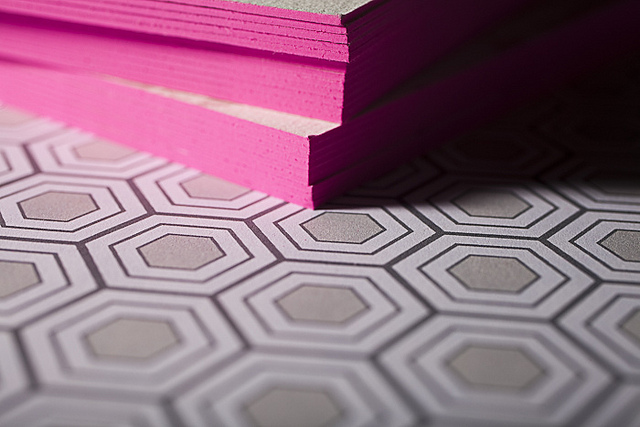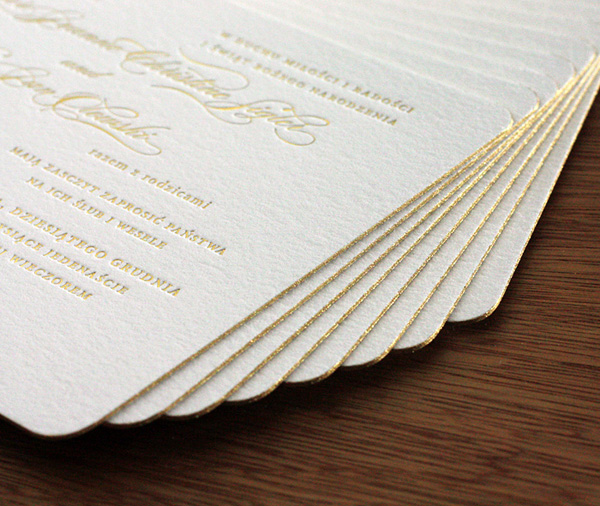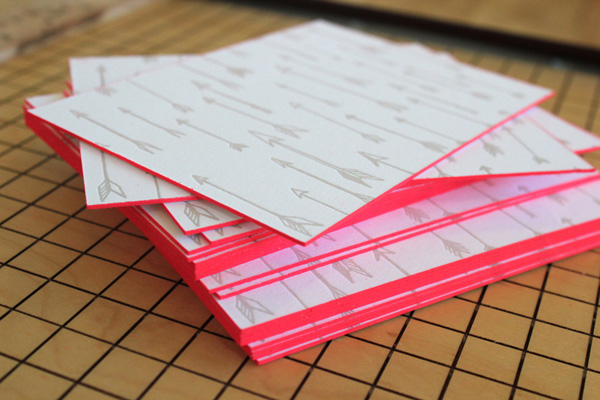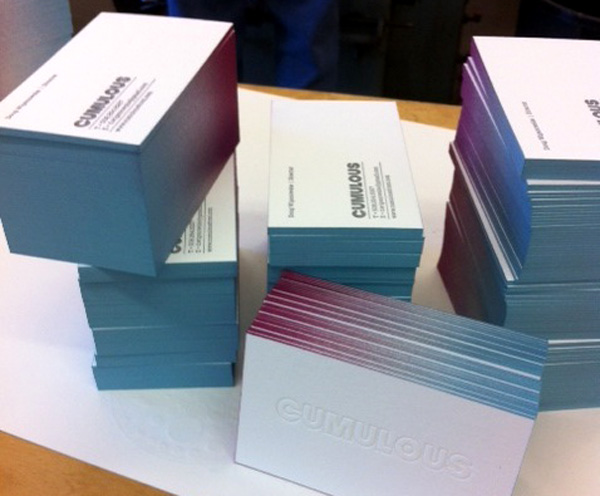 Edge gilding, a similar but more tedious process, results in a shiny metallic edge.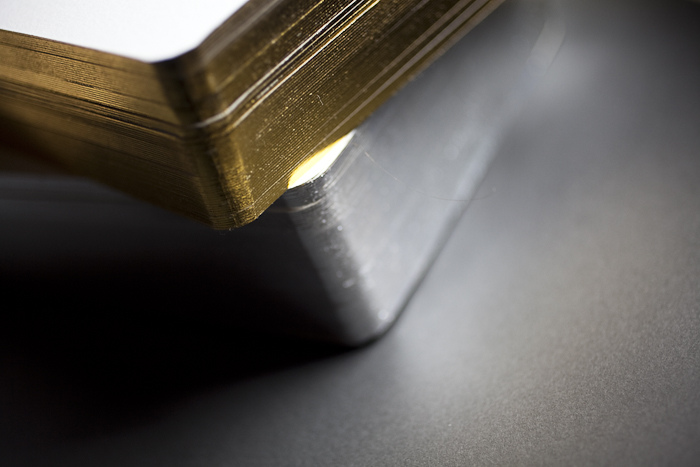 Here's a clip of the master artisans at Crane & Co. demonstrating hand beveling and gilding.
Photo sources: Boxcar Press, Paper Hounds, Invitations by Ajalon, Oh So Beautiful Paper, Bella Figura
xoxo,