Just a leisurely Sunday afternoon brunch shower celebrating the upcoming wedding of two wonderful people, Kevin and Berry, in the urban garden of Mr. Tom Spicer at one sweet long table filled with friends. We had a bloody mary for the mens (and ladies had a few too of course), a lovely little champagne bar for the gals and flowers by Bows and Arrows. It was perfect. See below for more details – it was too good not to share!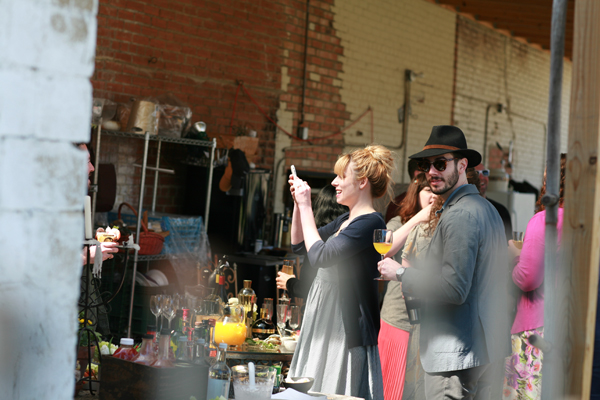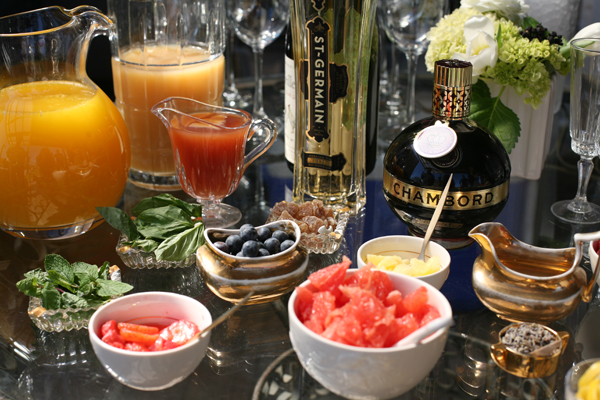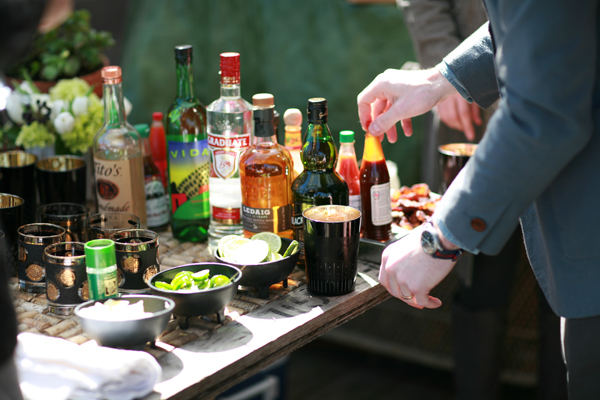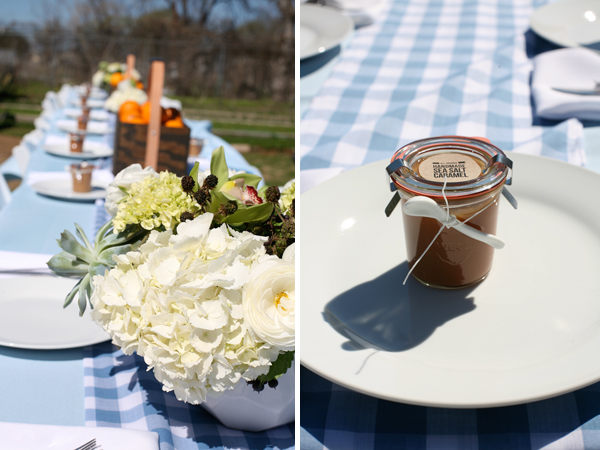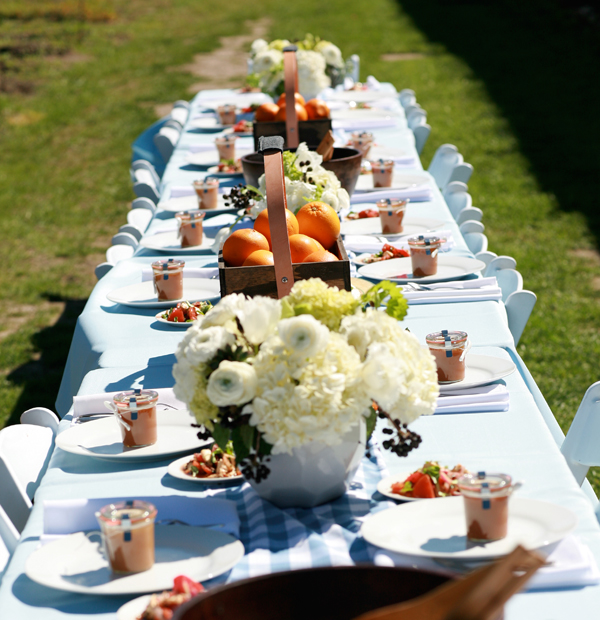 Champagne bar details: fresh squeezed Florida orange juice, pear nectar, blood orange juice, St. Germain, Chamboard, fresh basil, mint, strawberries, blueberries, candied ginger, grapefruit, pineapple, gold edible hearts, lavender, orange twists, lemon twists, pomegranate seeds, rasberries, simple syrup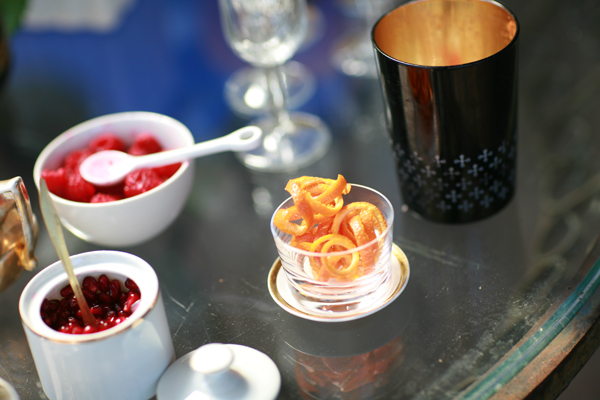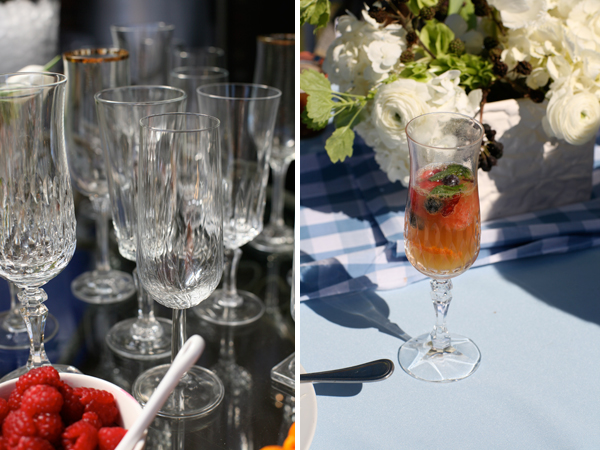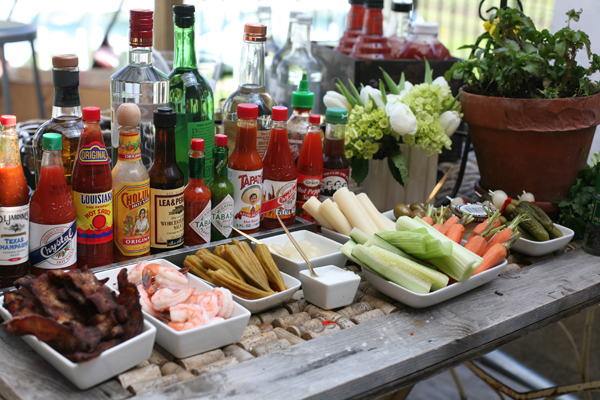 Bloody mary bar details: Titos Vodka, Graduate Rye Vodka, Black Bottle Scotch Whisky, Ledaig Single Malt Scotch and Vida Mezcal, 5 different kinds of bloody mary mixes, 12 different hot sauces, lemon, lime, jalepenos, salt, pepper, peppered bacon, shrimp, pickled okra, hearts of palm, pickled pearl onions, celery, carrots, olives, horseradish, pickles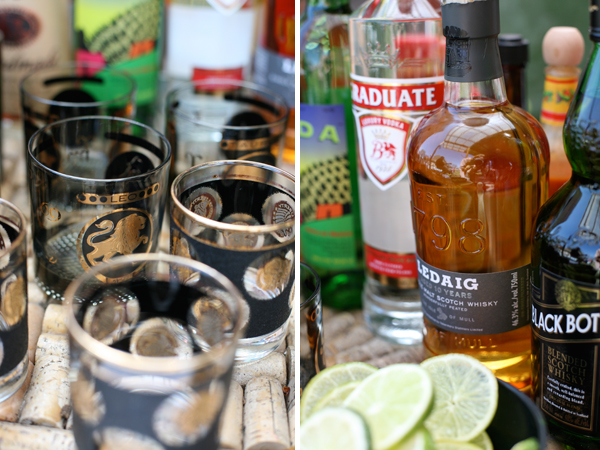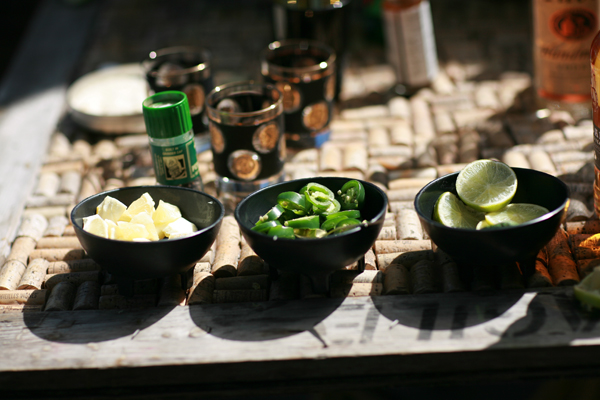 Food menu which I will not do justice to AT ALL (it was amazing and I'm leaving out all of the beautiful details): citrus supremes with yogurt, granola and freshly picked mint from the garden, oysters rockafeller, salad of delicious cheese and hearts of palm, veal marsala and desert was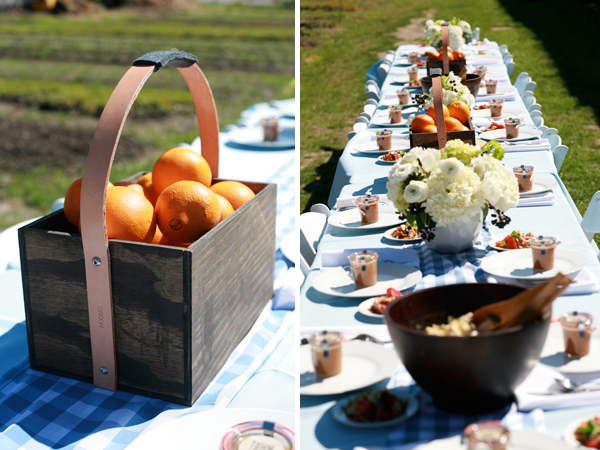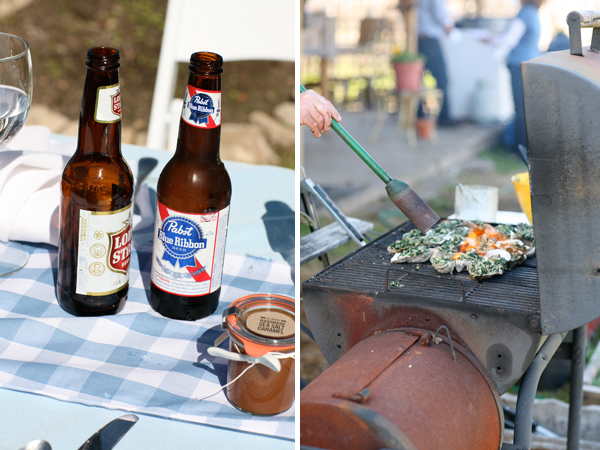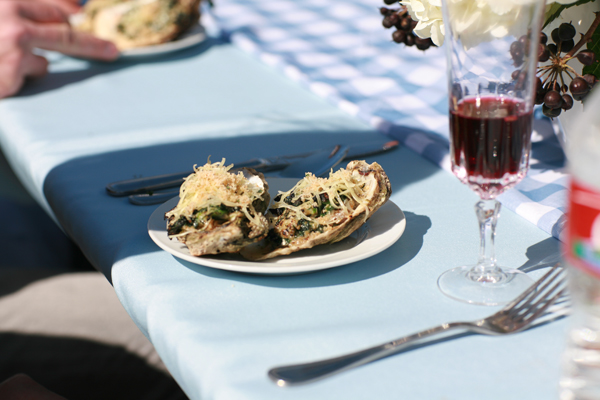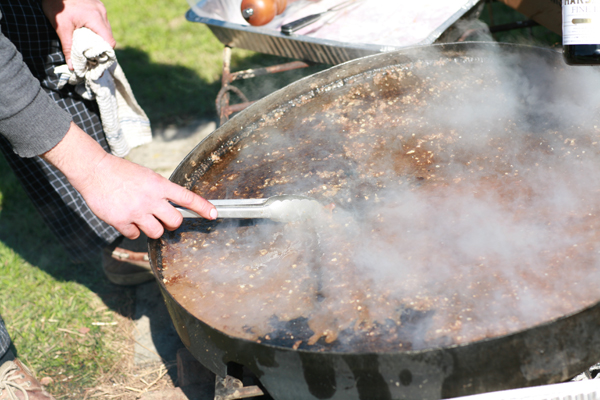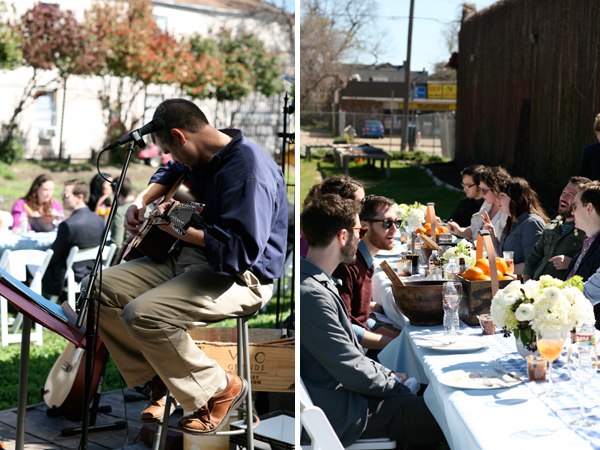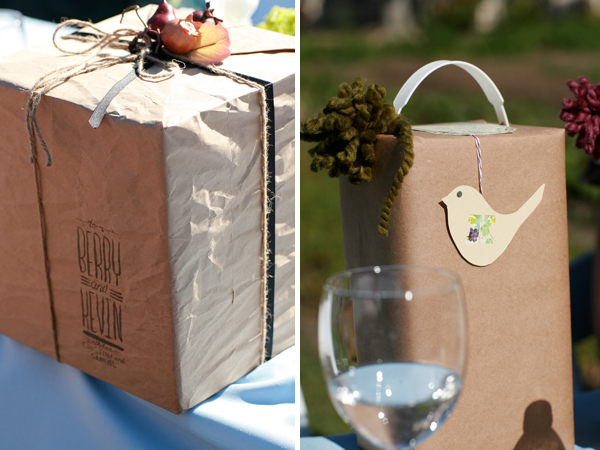 This group is full of artists, fashion designers, graphic designer… creative people so the gift wrapping was equally as amazing as the gifts themselves.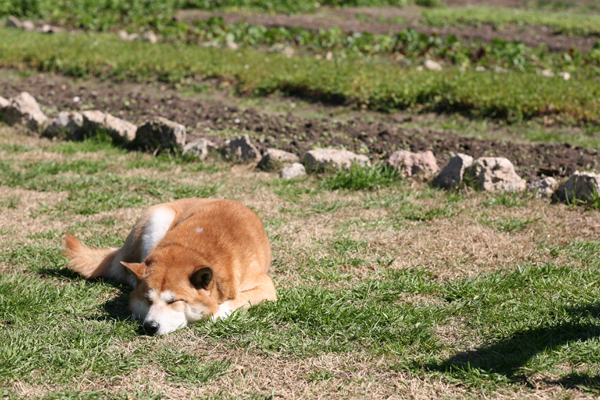 Sweet puppy enjoying the garden in the sunshine and the happy couple below!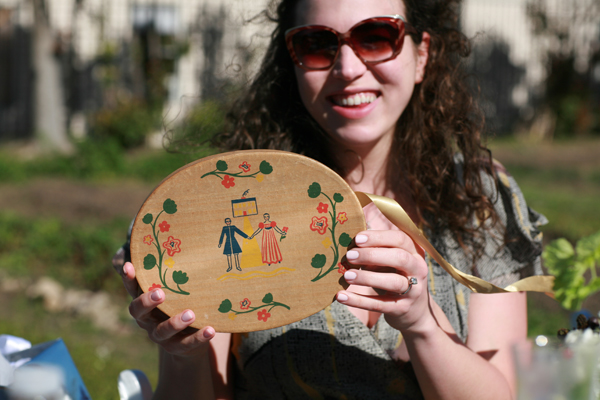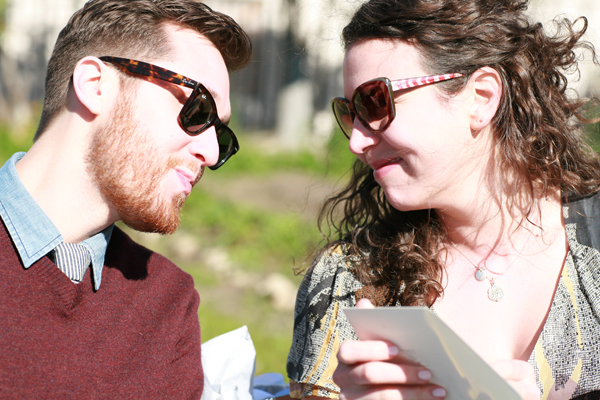 And in the background is super cute home of of Bows and Arrows and Southern Fried Paper, The Bell Jar.
*Also you may have noticed those adorable little Weck jars with a tiny porcelain spoon tied to them – Each guest had a handmade sea salt caramel to take with them as a little gift.
xo,