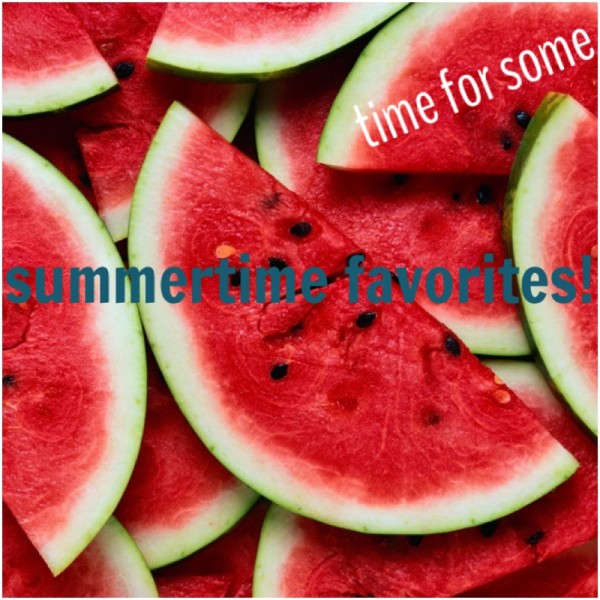 These finger foods can be served as a main dish but can also be made as hors d'oeuvres for easy summer snacking! To keep your mind in summer relaxation mode, sides and drink selections are included!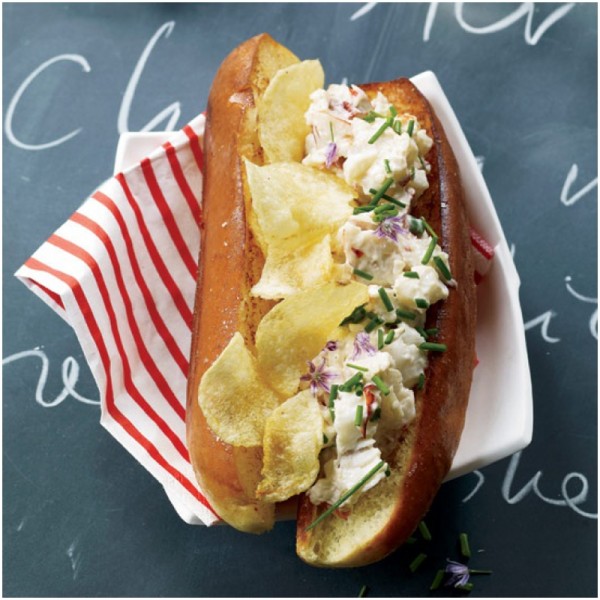 EAST COAST: LOBSTER ROLL + POTATO CHIPS + PALE ALE
Serve lobster rolls with kettle-style potato chips – have a bowl out for snacking and put a few in the sandwich, too. In a pinch, substitute shrimp for the lobster to save time and money! Lobster rolls can be served hot or cold, and the rolls can be dry, spread with mayo or drizzled with melted butter. Many people prefer them warm, but how good would this be chilled on a hot day? Throw some summery beers in a bucket of ice to compliment this classic.
There are lots of good pale ales out there to choose from that would be fantastic with a lobster roll, but right now shandies are having a resurgence. All you have to do is take equal parts light beer and mix with lemonade, ginger ale, or citrusy soda. There are also a wide variety of shandy blends available from many commercial breweries. Leinenkugel Summer Shandy is a classic lemon shandy and is a great cool-down on a hot day.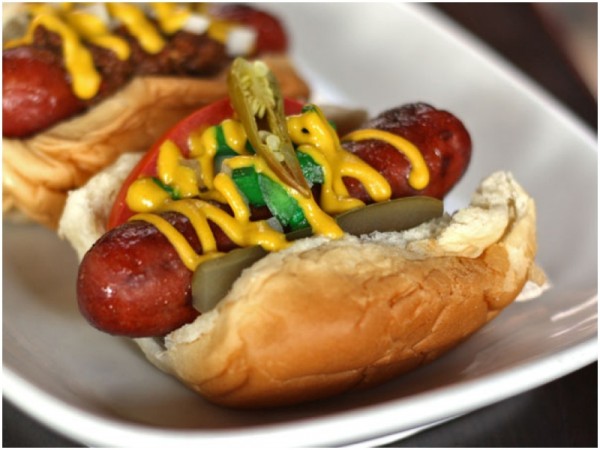 MID-WEST: CHICAGO STYLE HOT DOGS + 
FRIES
 + POP
Chicago-style dogs have a delicious medley of toppings which usually includes sliced tomatoes, fresh onions, pickle spears and sport peppers. Sport peppers are a small, spicy, pickled pepper. Important note, if you are in Chicago and don't want to be laughed at or asked to leave the dining establishment you are at, do not ask for ketchup. Hot dogs come with mustard only in this city! I've also had these served with Kraft Singles tucked under the hot dog, and it definitely was not bad!
Fries are a common side for the Chicago dog, but not everyone has a deep fryer, so I would suggest a doing an oven-baked version. Scarletta Bakes has the process down to a science in her instructions for the best baked french fries (link above). Trader Joe's also has a fantastic garlic fry in their frozen foods section.
Set out a fun selection of bottled sodas like Boylan or Izze. Cost Plus World Market and specialty grocery stores usually have a great selection!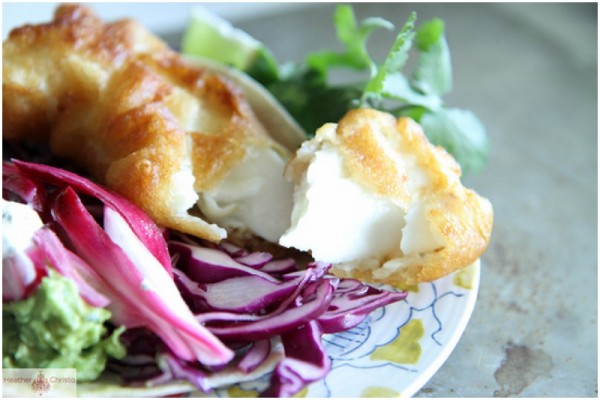 WEST COAST: FISH TACOS + CLASSIC GUACAMOLE + AGUA FRESCA
During my college days in San Diego I had three go-to places for amazing fish tacos and I sure do miss them! Living in coastal southern California my whole life, I've been spoiled with a lot of fresh fish. "Baja Style" fish tacos are my favorite. Fried or grilled with fresh cabbage, some guacamole and a squeeze of lime keeps it simple and lets the fish shine. Sometimes you will see these served with tartar sauce, which adds a whole extra level of deliciousness.
CLASSIC GUACAMOLE:
- Avocados
- Chopped white onion
- Chopped cilantro
- Finely minced serrano chiles (membranes and seeds removed)
- Lemon juice
- Lime juice
- Garlic salt
- Onion salt
I'm definitely a never-measure kind of chef, and everyone has their own preference. I suggest making this to taste. I usually have to test it a couple of times along the way, so I just keep a bag of chips handy! This guacamole combination is my favorite – clean, crisp and with a little bite.
You can make a refreshing melon agua fresca (using the above link), or if you want to save some time, Whole Foods usually has ready made agua fresca on ice!
Cheers!