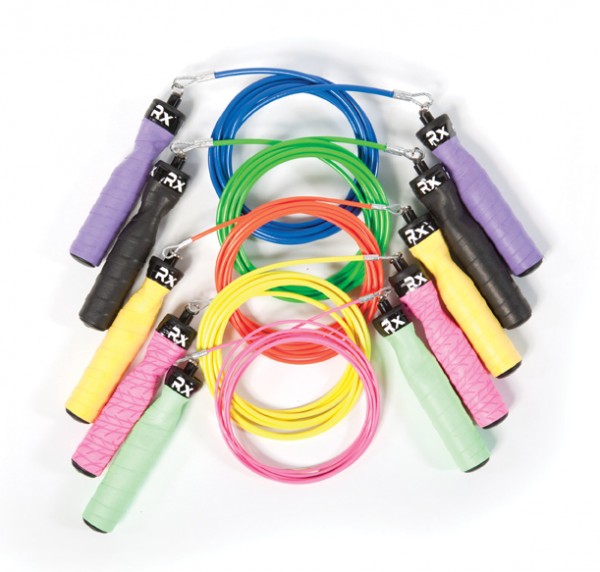 Jumping rope is an inexpensive way to burn tons of calories and improve your overall health in a short amount of time. Beginner jumpers should start by practicing proper, basic jump rope technique and be able to complete at least 50 consecutive repetitions.
Start by selecting a rope that is not too long or too short. Select a rope by stepping on the center of the rope and pulling the handles straight up. The handles should come close to your arm pits. I love the ropes from RX Jump Ropes (we all use them) and you can get yours here. I use the rope below…pink isn't just for girls, ya know?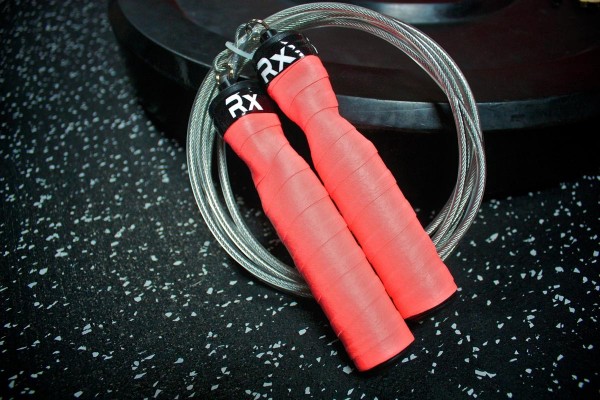 Start by standing with your feet together, your torso tall and your elbows bent at a 45-degree angle and tucked close to your sides. Use your wrists to rotate the rope, not your arms. Push off with the balls of your feet, just high enough to clear the rope and land with soft knees.
So for beginners, you will try to get 50 consecutive jumps. Once that gets easy aim for 75, then aim for 100. Your basic jump should look like this: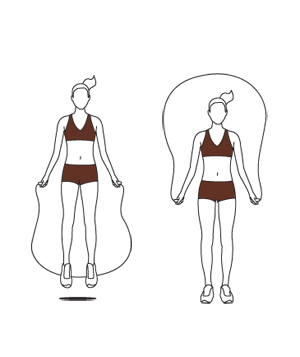 About 30 minutes a day, every other day is perfect. After about two weeks you should be pretty good at the childhood game. If you want to try some more detailed routines, this one from Fit Sugar or this one from Real Simple are quick and efficient! Jumping rope is a perfect addition to any workout routine, especially with summer rapidly approaching!  They are lightweight and easy to pack so you can take them with you when you travel – great for staying in shape on the go!  There will be more to come on jump roping but for now, go get your sweat on!!!!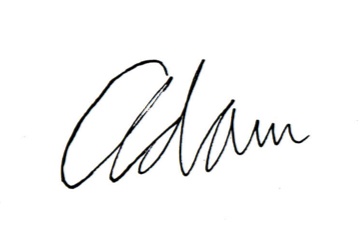 Sources: RX Jump Ropes, Fit Sugar, Real Simple