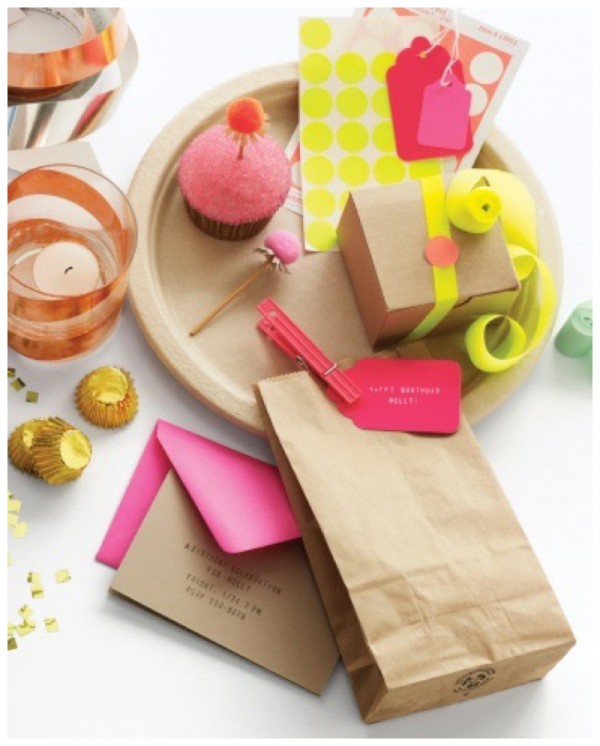 Last weekend I went home to celebrate my birthday (and an engagement, and Father's Day!) with my family and friends. It wasn't a big birthday for me and there were other events to honor, so I kept it to a low-key dinner and drinks with my friends and husband. It got me thinking though, if I was going to have a big birthday party this year, what would by party be? Being born in the summertime in the 1980′s it would only seem fitting to have a party with a healthy does of neon. It's bright and fun, current yet nostalgic and has a serious visual impact. More abstract themes like a color palette can be just as fun and often easier than choosing something more concrete and specific. It allows you to have a bit more freedom, while still creating cohesion. Neon has been making its way back into the mainstream over the last couple of years and now there are plenty of places you can find the colors of the more electric spectrum.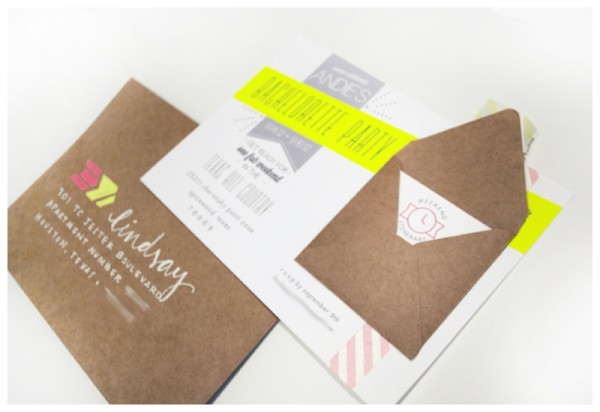 Earthy kraft paper makes a great contrast to the crisp neon colors on this invitation from Charm and Fig. Kraft and neon are both having huge moments in paper right now and this is a fun mix of these two trends.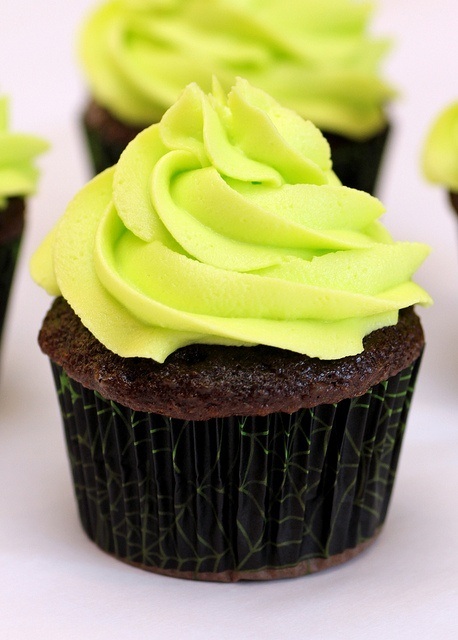 If neon food coloring works as well as I've been seeing, I think I've found my new baking best friend! These are actually in a Halloween post but the color is amazing and how great would these look in metallic gold wrappers? This cupcake actually has a hidden talent, dipped in a tonic water gelatin solution, the frosting actually glows in the dark!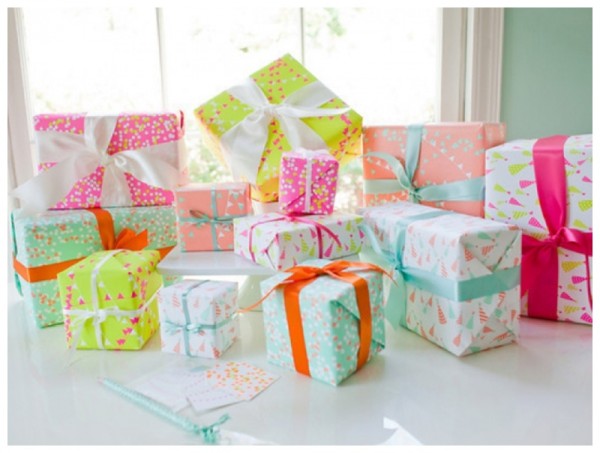 Fig.2 Design Studio has so many amazing wrapping paper patterns and they use neon quite liberally. Not just on their gift wrap but on some pretty amazing letterpress cards as well. These papers are amazing for wrapping gifts but can also be put to great use for party decor. Try these as place mats, table runners, vase wraps or wrapped around those neon cupcakes after baking. Napkin rings, paper chains, homemade party hats, the list goes on and on!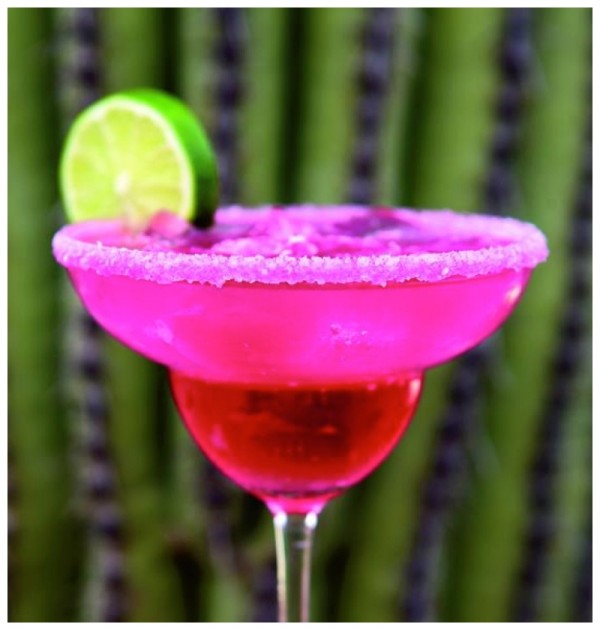 No party is complete without libations – the amazing color in this margarita comes from the juice of the prickly pear cactus. Some of the blended versions call for fresh pieces of the prickly pear fruit. The drink is very popular across the southwestern United States. You can find a recipe from Bobby Flay, king of contemporary southwestern cuisine, here. A few other liqueurs to work with for brightly colored drinks are Curacao, Chambord and Midori.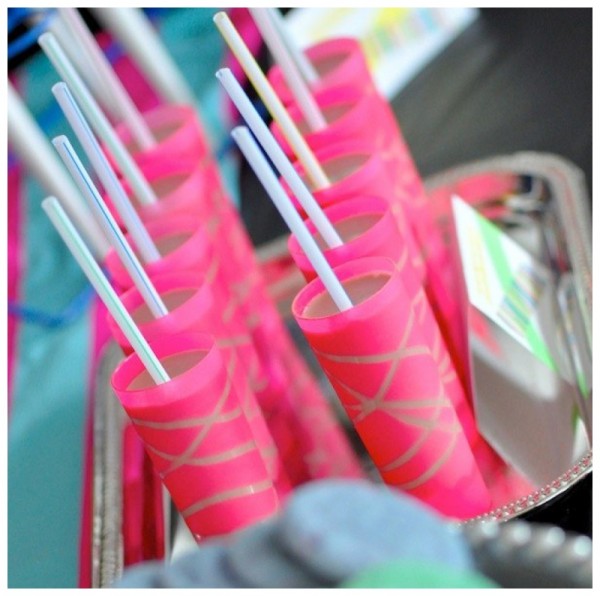 These smoothies are served in neon pink cups. Neon dishes are easily found even at regular party stores and many sources online. For more neon inspiration, check out this neon glow-in-the-dark party here. The birthday girl and her friends must have had an amazing time!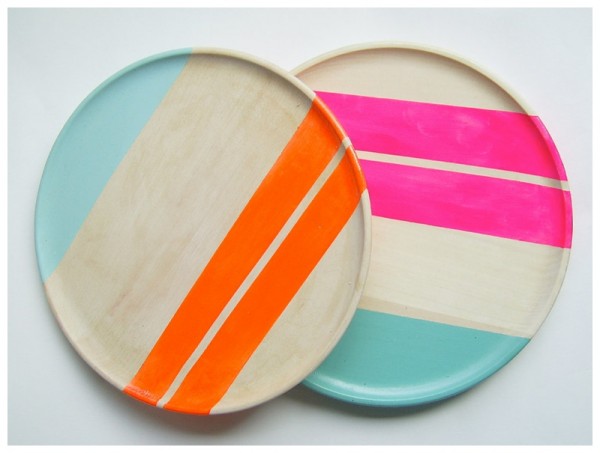 Finding the perfect gift for every occasion is so gratifying. These unique handmade plates by Nicole Porter Designs are an ideal choice to give at a neon party!
Hope you like these bright ideas!!!
Sources: Martha Stewart, Charm and Confetti, Recipe Snobs, MStetson Designs, Style Sweets