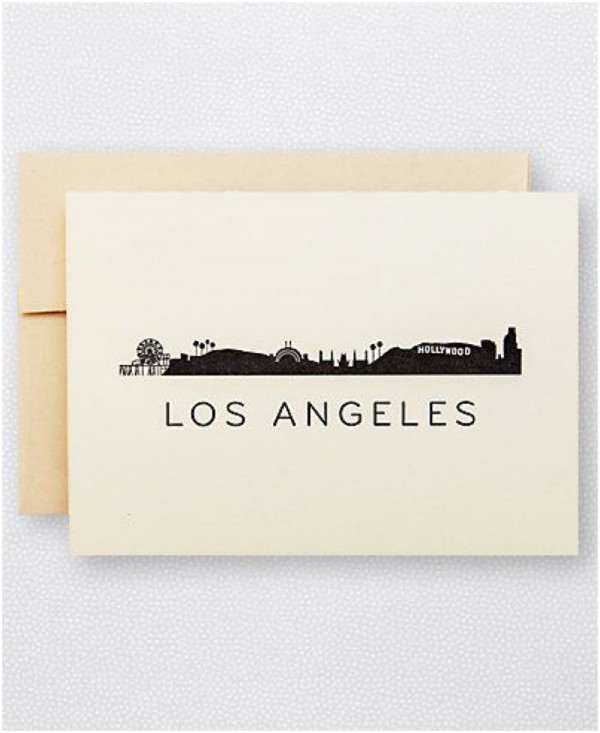 One of the best ways to thank your guest is……by sending out your thank you cards! The earlier the better in my opinion. Heck, write them on the plane en route to your honeymoon and then you'll be done and can get to more fun stuff!!! Seriously, I know some people say a year but it takes 2 minutes and your guests will appreciate that you didn't pop out a kid before you thanked them for that retro toaster they bought you, just sayin. If you didn't by matching ones with your wedding invites, here a few that I think fit the bill for thanks.
For starters, I love the idea of a city specific thank you. Hello Lucky has a bunch of great ones for major cities, like these LA ones shown above!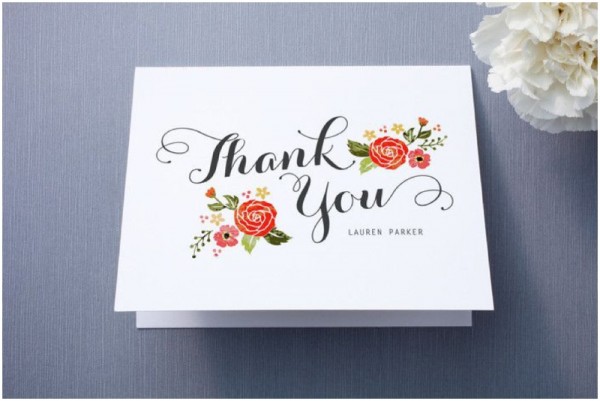 Gorgeous thank you by Gakemi Art+Design for Minted. Get it with you and your hubs initials!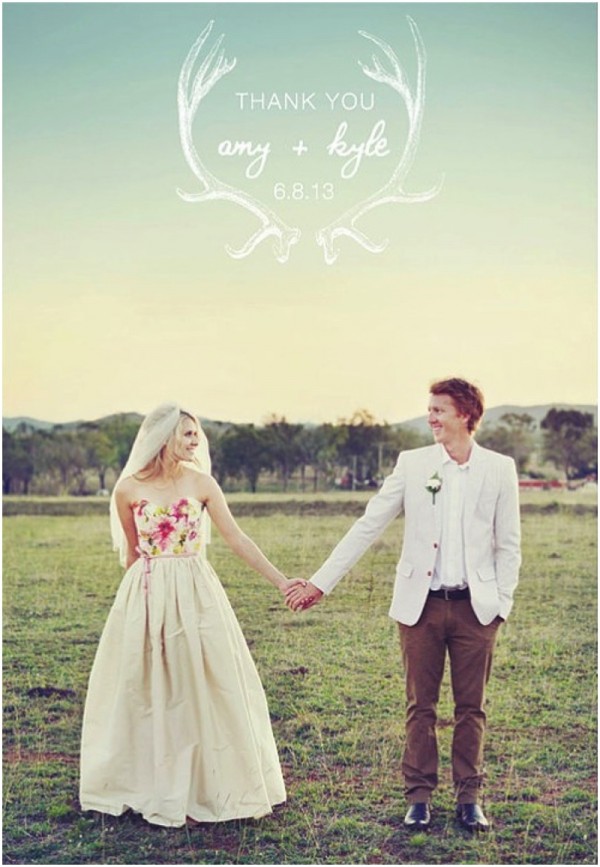 Didn't get "that shot" at your wedding? Get day after photos later so you can wear that dress again and pose for these adorb thank you post cards from Viola Prints on Etsy!!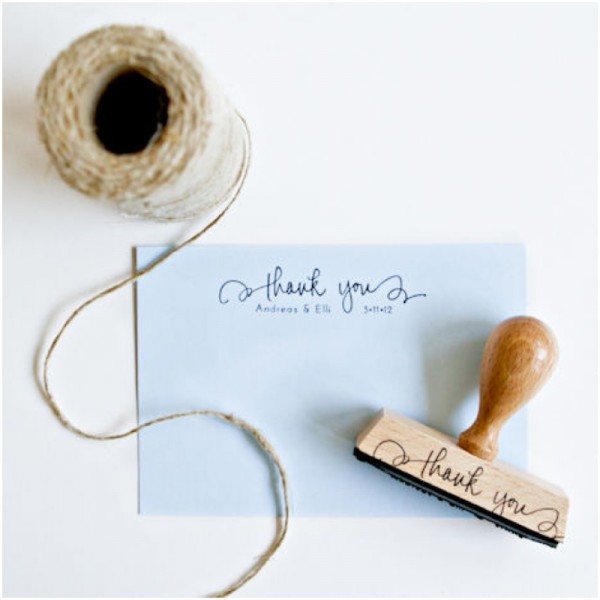 For all you crafty brides: Get a custom stamp made (like this one from Paper Sushi and make your own!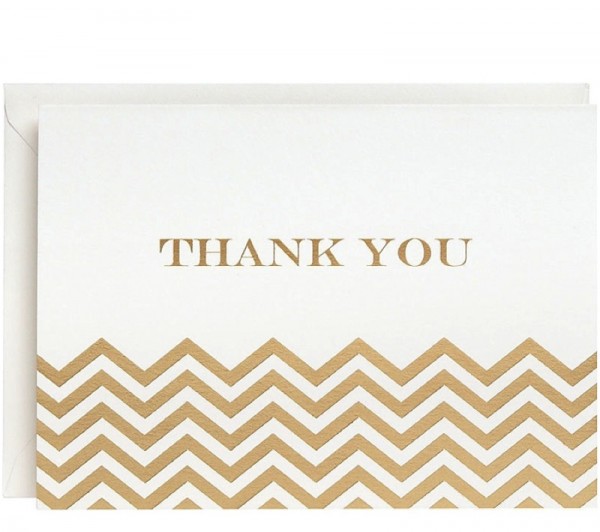 You can't miss with these chevron, gold foil stamped notes from Paper Source. They say thank you in a way that feels as luxurious as sipping that leftover bubbly from those Kate Spade toasting flutes you got from your favorite aunt.
Happy Thanking!