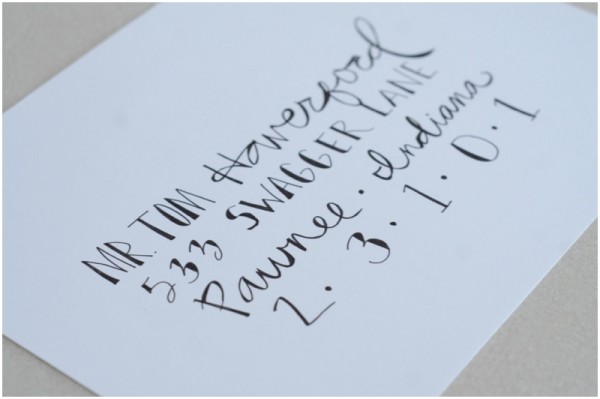 Envelopes are just as important as what's inside. Choosing the right envelope can elevate any wedding stationary and help set the tone for your event. Here are some great examples of wedding envelope ideas that don't just mail it in.
Calligraphy is a wonderful way to spice up your wedding stationary, and save yourself the four hours it'll take to address them yourself! If you write like I do, you should probably hire a pro! We LOVE 
Lisa Holtzman
!

Love this address embosser from
tinyprints
! Its gorgeous and functional, what more do you want? Best part is that it works with any color envelope!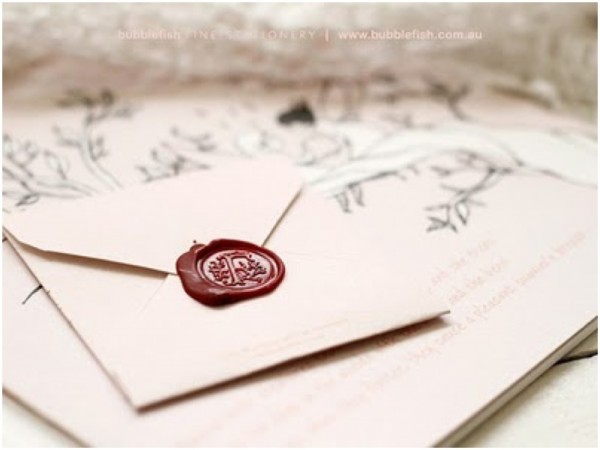 Wax seals channel that formal, romantic vibe and scream, "hey, it's official." Also a great use for that signet ring you've been eyeing with your new initial?!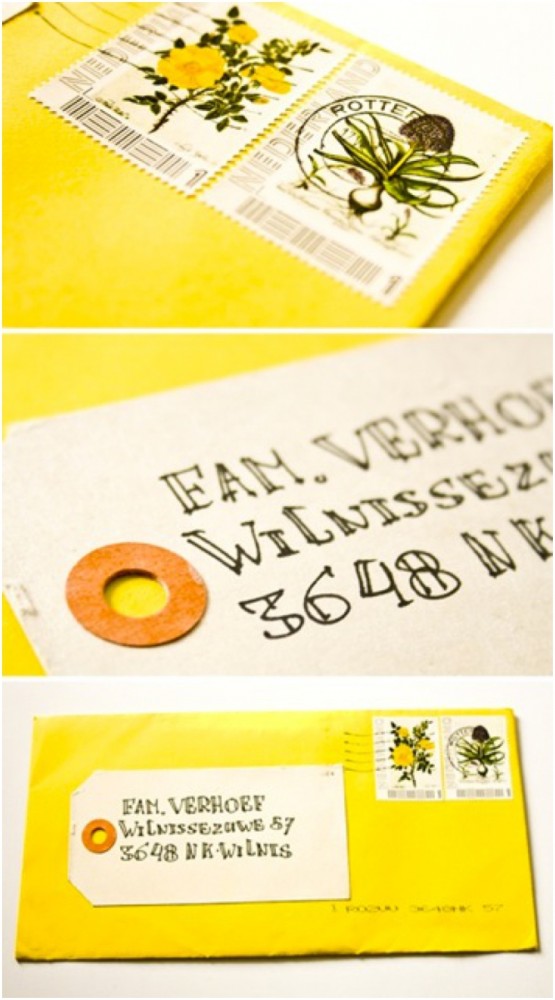 Really fun take on envelope labels! perfect for afternoon garden DIY wedding!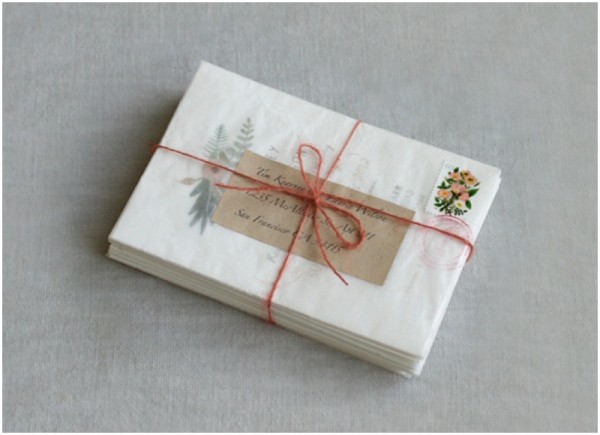 Glassine envelopes, like these from
The Natural Wedding Company
, really showcase those gorgeous invites and feel really delicate. Combine with calligraphy for a lovely layered effect!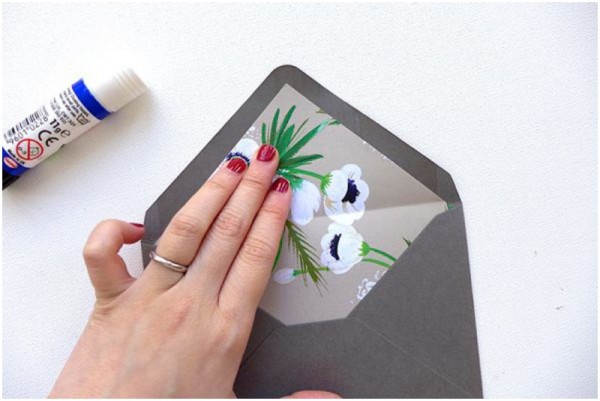 Envelope liners are an expensive project that really turn things up a notch. Here's a
tutorial
 on how to do it!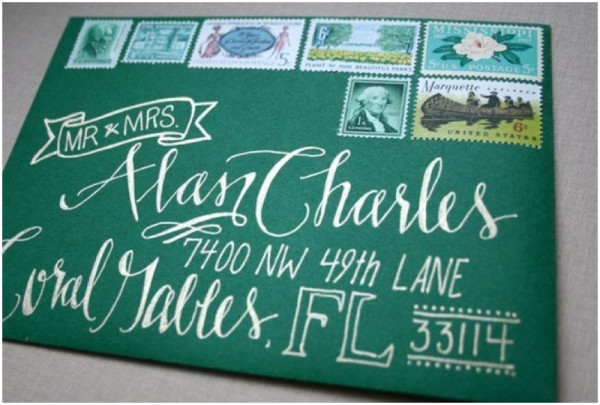 Finally a beautiful way to recycle your fiance's childhood stamp collection! Kidding, but seriously, love the use of vintage stamps on the invitations, gorgeous!

Feeling crafty? Get an address stamp made and heat emboss your return address! Hint – you can use glitter for this
project
!
Whatever you do, don't forget to use the right postage!