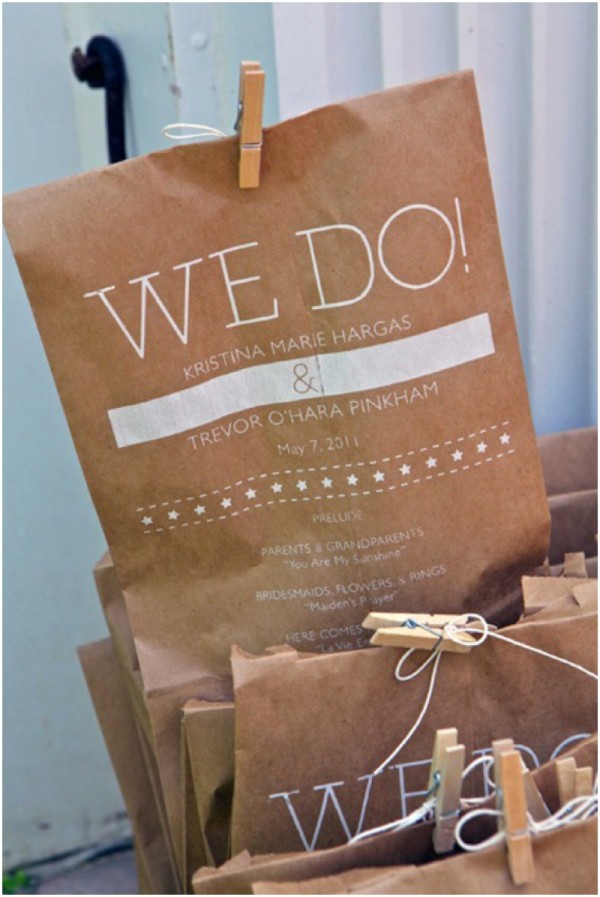 Programs are often an overlooked item of the wedding paper that simply lists the wedding ceremony and music and list of the wedding posse. After the ceremony it usually ends up in that oubliette between the console and the drivers seat of your car along with parking tickets and celeb-crazed magazines accidentally swiped from the nail salon… or at least that's what I find in my car, ha ha!
But programs can be awesome! Here's a few forget-me-nots! (like these paper bag programs from For Print Only! They hold pom poms to throw at the happy couple – love!)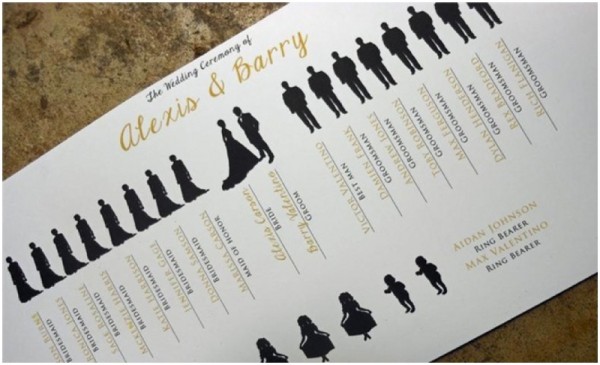 A silhouette program, like this one from First Impression Invitations, will cut down on the "who is that girl" debate!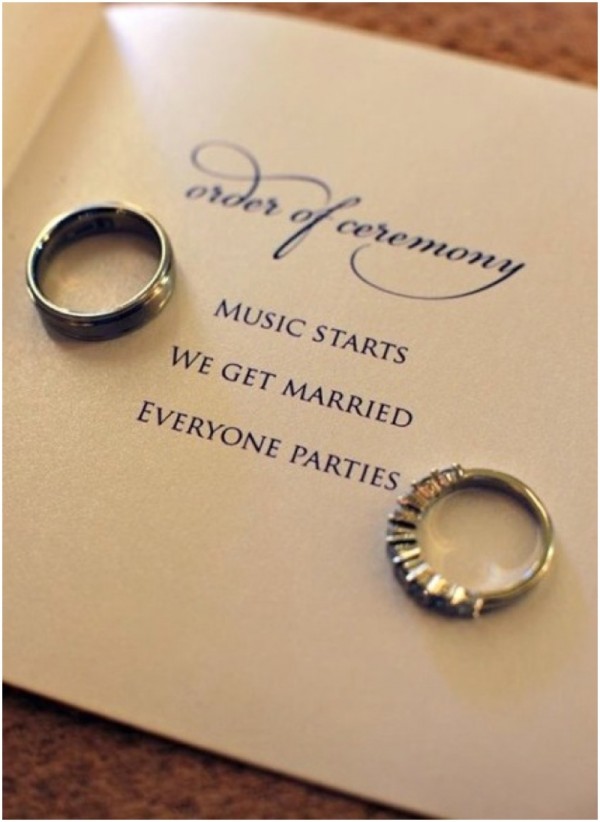 Sometimes keeping things simple is best. Love this. // Photo: The Becker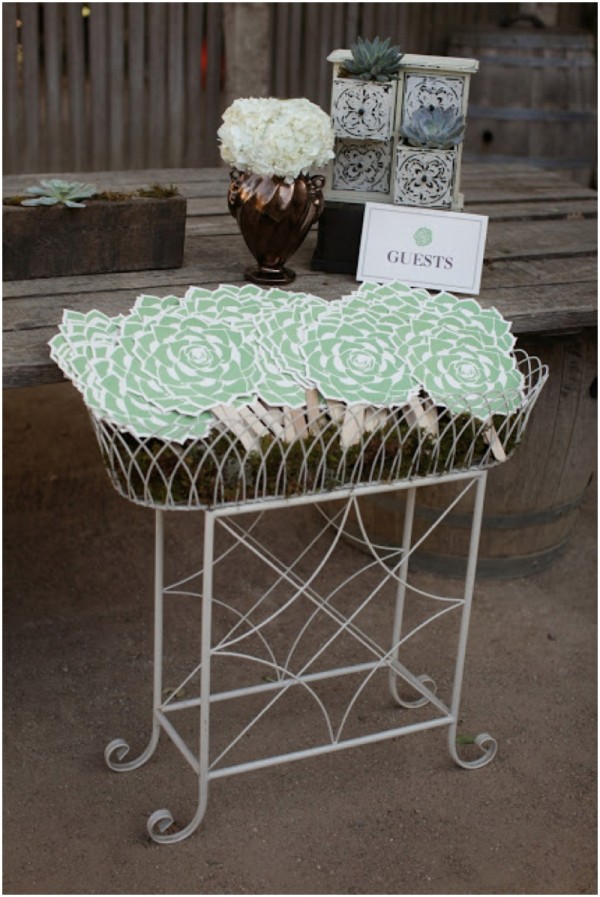 I love succulents and DIY fun! These are gorgeous, and useful for a summer fete! See more here.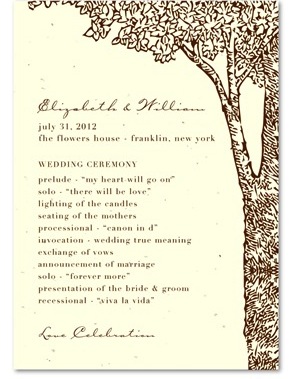 Don't want your programs to go to waste? Look no further than Green Bride Guide - these have seeds in the paper so you can grow wildflowers!

Need another use for those engagement pictures? How about a flip book to keep guests occupied? Minted has tons of styles to choose from and all kinds of other matching goodies!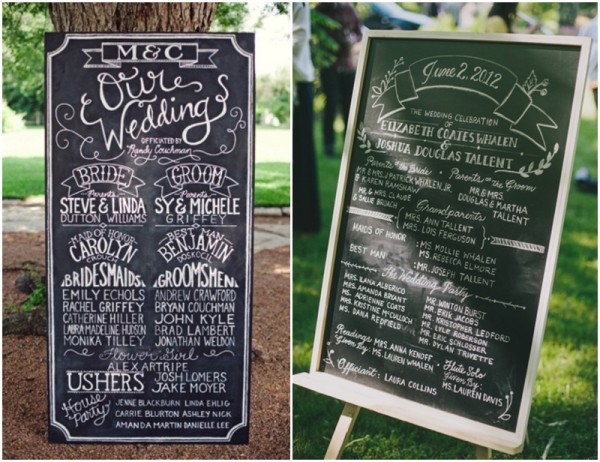 Ditch the paper! No seriously, I love this idea and it won't end up in your car! Unless you're a bridesmaid, then it will for like a month! Talk to your calligrapher, if you're doing that, or just your friend with the prettiest hand writing…