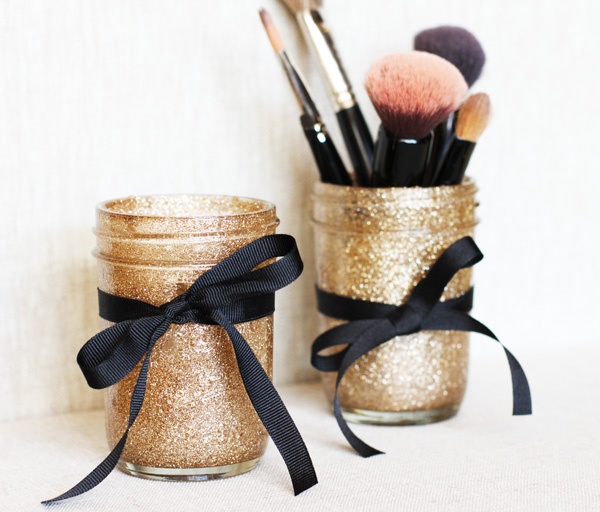 Now that we've gone over the whole soak-rinse-dry-overnight method for your makeup brushes, let's go over daily maintenance. Although it may sound irritatingly fastidious, I highly recommend that you clean your brushes after each application. Your brushes have the potential to become a breeding ground for bacteria, resulting in breakouts and poor health. Not to mention, dirty brushes distribute pigment unevenly. You wouldn't dream of painting your walls with a dirty paintbrush so why use oil and makeup clogged bristles on your pristine skin?
What to do: Use a spray brush cleaner that dries within minutes. Best of all, you can save your precious pennies and make it yourself!
You'll need:
1 cup distilled water
1/4 cup rubbing alcohol
1/2 tablespoon Castile soap (again, I recommend Dr. Bronner's Gently/Baby Liquid Soap)
1/2 tablespoon hair shampoo
1 tablespoon spray, leave in conditioner
Mix the above ingredients and pout the solution into a small spray bottle. To use, spray directly onto the bristles and wipe down with a tissue until all pigment is gone from the brush, like so: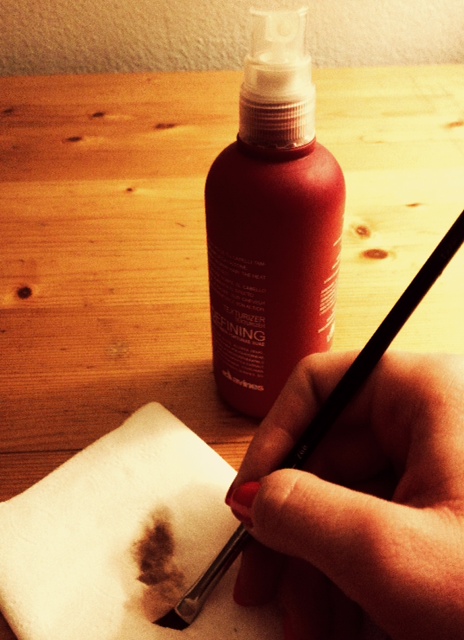 Once you've made your solution, the spray is quick and easy to use!
In short, be good to your brushes and they'll be good to you!